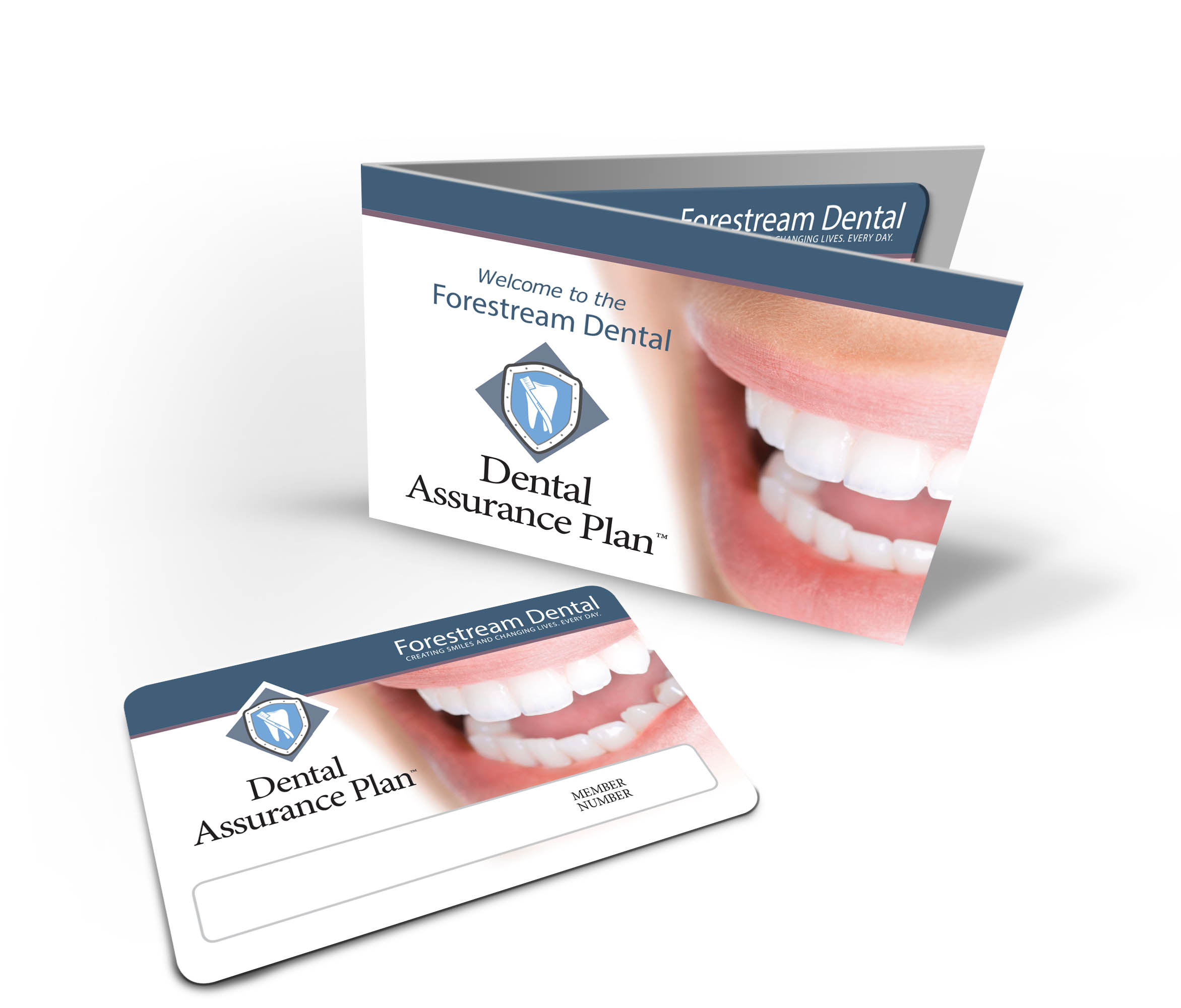 The Dental Assurance Plan™ is a unique Business to Business, practice-building program for dental practices like yours. The concept is simple. Your practice reaches out to businesses in your market offering their employees the opportunity to receive special incentives by becoming part of your Dental Assurance Plan™. What those incentives are is determined by you. Once the business agrees to participate, you supply the company with enough Dental Assurance Plan membership cards for the company to distribute to each of their employees. The membership cards comes in an attractive card holder that welcomes the employee to the plan and refers them to your website for more details. It's a great perk for the employees of participating businesses and a great practice-builder for you.
What's in the plan?
You determine what's in your plan. Practices are offering discounts on new patient exams as well as ongoing discounts on services ranging from 10 to 40%.
What businesses are good candidates for this program?
Businesses in your area who do not offer dental insurance to their employees. This is a great benefit for their employees.
What if the employee has dental insurance?
This card can be used after a patients benefits have been exhausted.
How long is the card good for?
That is up to you. Because the card is plastic it will be kept in the employee's wallet. The general rule is one year.
Can I change the offer during the year?
Yes. All the information along with appropriates disclaimers will be on your website copy which we supply. You can make changes to your offer at any time.
Here is what you will receive:
We will help you determine the elements of your plan and write the appropriate copy for your materials.
We will insert your logo into the layouts and create the finished art for your membership cards and holders.
You will receive copy (text) and artwork describing your plan's benefits to post on your website.
You will receive a solicitation letter that can be placed on your stationery and sent to potential companies.
You will receive a registration form letter to sign up businesses.
Your DAP membership cards are printed on 30 mil plastic card material and inserted into individual card holders.
SUCCESSFUL PROJECTS WE HAVE PRODUCED.